Iron and steel warehouse in Barcelona, Sant Boi de Llobregat
Handling, manufacturing and distribution of iron and steel
Because we understand iron and steel and because we have been preparing and distributing iron and steel materials for construction for more than 50 years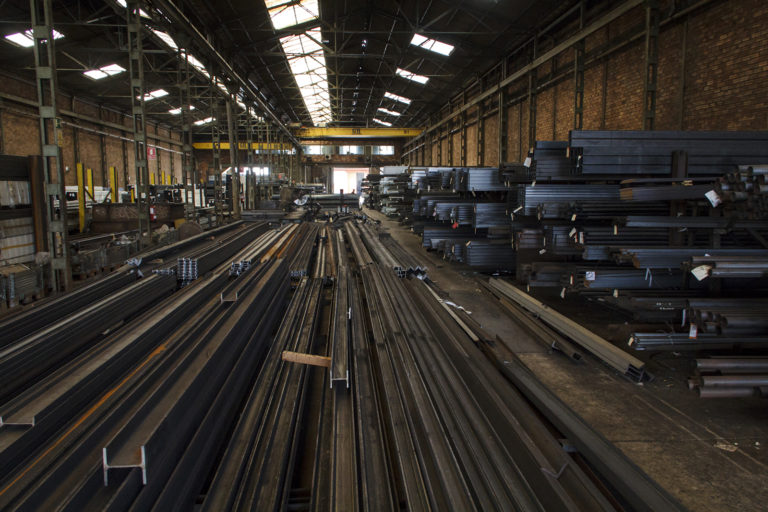 "El mejor acero y hierro para la industria"
Warehouse for iron, steel and ferrous materials
for industry, architecture and construction
After more than five decades, Ferros PG, with its activity of handling, manufacturing, supplying and distributing Iron and Steel, has established itself as an innovative, enterprising and benchmark company within the metallurgical and ferrous materials supply sector.
Our large facilities have more than 10,000 m2, dedicated exclusively to the preparation, handling, storage and supply of iron products and steel derivatives. Our warehouses are designed to offer our large stock of materials and our range of iron and steel products, with a wide variety of sizes and with the possibility of custom manufacturing and handling. All this to offer our customers the best possible service.
We are committed to quality and variety in all our products and we work with the best manufacturers and distributors of raw materials with the aim of being able to satisfy all the demands and needs of our customers.
The client is the central axis of our work philosophy, we put at your disposal all our experience and professionalism so that you can carry out all your projects and needs.
Our goal is to achieve a close relationship with the professional and with the consumer, offering the best possible quality product and the best possible service.
Iron, steel and iron products